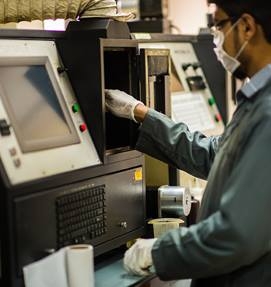 Quality Control Laboratories ensure that each consignment of petroleum product received from refineries, imported via ocean tankers and Lubricant Manufacturing Plants meets the testing requirements against specified parameters of products.


PSO Laboratories Network:
PSO has zero tolerance policy for testing of products as per specified products standards. In order to ensure product testing before that's enters to PSO storage and transportation network, every consignment is tested up-to-the-minute by advance methodical procedure and equipment by competent staff.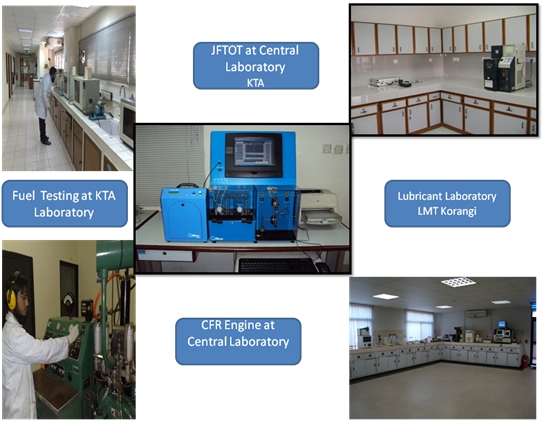 PSO holds five laboratories across Pakistan,
Central Laboratory, Kaemari Terminal A, Karachi
Lube Manufacturing Terminal, Karachi
Zulfiqarabad Oil Terminal, Karachi
Lalpir Oil Depot, Muzzafargarh
Machike Installation, Sheikhupura Lahore
Central Laboratory, Kaemari Terminal A, Karachi
Central laboratory is fully equipped with stat of the art analytical equipment to cater the testing needs of POL products, Chemicals & Customer samples
Lube Manufacturing Terminal, Karachi
LMT laboratory is dedicated to handle and test the Base oil, additives & Lubricants oil auxiliaries
LMT laboratory is also handling potable water testing for PSO facilities
Zulfiqarabad Oil Terminal, Karachi
ZOT laboratory is being enhanced and delivering its responsibilities for analyzing Furnace Oil & HSD
Laboratory at Lalpir Depot, Muzzafargarh
Lalpir lab is mid country laboratory and is providing its services for Testing of Furnace Oil ,PMG & HSD
Machike Installation, Sheikhupura Lahore
Machike Installation laboratory is providing assistance for testing of PMG & HSD