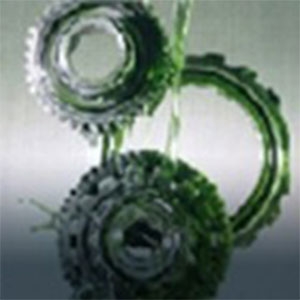 Gap Analysis of HSE Laws & Regulations:
Evaluation checklist was developed for Gap Analysis of HSE Regulatory Compliance at PSO Facilities. This will help to Gauge the facilities in the light of HSE Legal Laws & Regulations.
Gap analysis were done at following 4 facilities:
Sihala Installation
Machike Depot
Sahiwal Depot
KTA Installation
A detail assessment was conducted at above facilities to see the pulse of the facilities against HSE legal laws. Most of the facilities were in satisfactory condition, however areas of improvement needs to be worked to make the facilities 100% legal compliance.
 
Benzene Monitoring - Organic Vapor Monitoring Project at PSO Terminals:
HSE Team, in coordination with Operations department, has arranged monitoring of hydrocarbon vapors specially Benzene concentration at PMG loading / unloading facilities at Machike & Keamari A Terminals through Consultant. The activity will help PSO officials to identify & minimize impacts from organic vapors. The same will be replicated to other PSo locations as well.
Development of Manual Handling Procedure:
In order to minimize Manual handling risks at PSO locations, HSE Team has developed Manual Handling Procedure. This procedure spells out many aspects related to Manual Handling (e.g. Injuries caused by poor Manual handling, Hierarchy of measures for Manual handling operations, Ways to reduce the risk of injuries, Manual handling techniques, etc).
ERP for Tank Lorries:
HSE Team has developed an Emergency Response Plan for Tank Lorries. The objective of this plan is to:
Minimize adverse effect or damage on people, asset and environment in case of transport emergency
Facilitate a rapid and effective emergency response and recovery
Assistance to emergency and security services
To communicate vital information to all relevant personnel.
 
HSE Pack for LPG Autogas Station:
LPG is the future fuel for keeping the vehicle running. PSO, being Energy Company, has the vision of retailing LPG to the customers for their automotive vehicles. Hence, LPG is a Destructive Product (DP), thus special safety precautions are required while developing, maintaining autogas facility and handling product.
By considering these facts, HSE Department has developed HSE Pack for LPG Autogas Station for the concerned stakeholders; this pack includes:
Layout Plan for installation of LPG Autogas Station (OGRA)
NFPA – 58 (Liquefied Petroleum Gas Code)
API – 570 (Piping Inspection Code)
API – 510 (Pressure Vessel Inspection Code)
Safety Guidelines (HSE) – LPG Autogas Station
Emergency Response Plan – LPG Autogas Station
Inspection Checklist – LPG Autogas Station
Material Safety Data Sheet – LPG
Control Elements – LPG Autogas Station
LPG Autogas Station Training for PSO Officials
 
Revision of Work Permitting System:
HSE Team has revised Work Permitting System. In this regard job specific work permits as "electrical, civil & excavation, painting, lifting, confined space entry, hot and cold" works are developed to ensure safe work practices.
Energy Isolation Procedure
HSE Team has developed Energy Isolation Procedure to control hazardous release of energy for individual(s) who will be working, inspecting or testing any piece of equipment, piping or any other part of facility. The purpose of this document is to define a procedure for safe isolation and reinstatement of plant/ equipment from all sources & forms of energy.