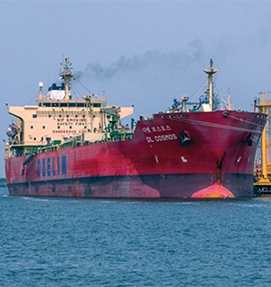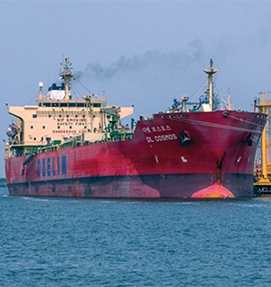 PSO is also a major bunker supplier in marine fuels and is the supplier of choice for the Pakistan Navy and Karachi Port Trust. In addition we also provide marine bunker supplies of Marine fuels to international and local vessels at Port Qasim and Karachi Port while ensuring that all quality standards and procedures set by Port and Custom Authorities are met.
We continuously strive to provide value-added services to meet each of our customer's specific needs. Delivering on-specification products to our customers in a timely and consistent manner is at the core of our business.
We have also implemented MARPOL Annex VI to help control and reduce Marine Pollution


Commitment to QA & HSE
All the regulatory requirements of Port and Customs Authorities are met.


Safety data sheets
Nationwide network:
Marine fuel grades are supplied at following locations at Karachi:
Karachi Port
Port Bin Qasim


Delivery modes
Barges
Tank Trucks
Pipeline


Products
FO – Furnace Oil (Summer Grade 180cst max & Winter Grade 125cst max)
MGO (HSD) – Marine Gas Oil
MDO (LDO) – Marine Diesel Oil
Participate in the quick survey for a chance to win an amazing prize!
Participate