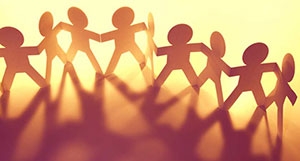 Under its community building platform, PSO seeks to enrich the living standards of the underprivileged through assistance to NGOs, charitable organizations and welfare institutions. We also work to safe guard the environment, and consciously work toward conserving the nature.
Some major activities carried out in this focus area in FY15 included:
Helped the Heritage Foundation set up 20 hand pumps and worked with other organizations including Seed Pakistan and the Taraqee Foundation to set up clean drinking water plants for the populace in rural Sindh and Balochistan.
Supported rehabilitation of over 250 differently abled children across Pakistan in association with Dar-ul-Sukun, Family Education Services Foundation, Pakistan Disabled Foundation and others.
Helped house and educate over 250 orphans and elderly persons by extending support to Roshni Homes, Panah Shelter Homes and other credible organizations.
Carried out plantation of mangroves and other forest trees in over 100 hectares of land by joining hands with Pakistan Village Development Program, World Wild Life Funds and other NGOs.
Other community building and environment related initiatives were also undertaken during the year.