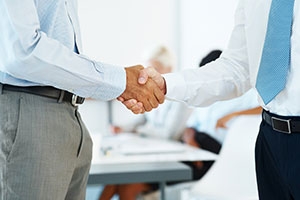 PSO's Procurement & Services (P&S) Department is committed to procuring high quality materials and services at the most economic costs through competitive bidding and transparent process. We aspire to optimize opportunities to partner with the quality-conscious and value-driven supply base in establishing mutually beneficial business relationships. 
We prefer contractors that work with PSO in an ethical, transparent, competitive, professional and cost-effective manner that is consistent with PSO's regulatory and procedural requirements and business objectives. We at PSO strive to foster relationships with contractors based on procurement best practices and value-addition in products and processes. 

PSO P&S Department has taken many out of the box initiatives in the recent past to facilitate internal and external stakeholders with the motive to bring about improvements in the procedures that result in efficient and effective procurement.
Contact Us
P&S Support Center Ext - 2267
P&S Support Center Direct # : 021-99207663
P&S Support Center Email ID: